Galileo Health
Galileo is a NYC startup disrupting healthcare through a value based delivery model, telehealth, and a digital first platform. Over a multi-month period, we partnered with this exceptional team to design and develop many of the backend and responsive platforms used to provide care, as well as design the earliest versions of the native iOS application.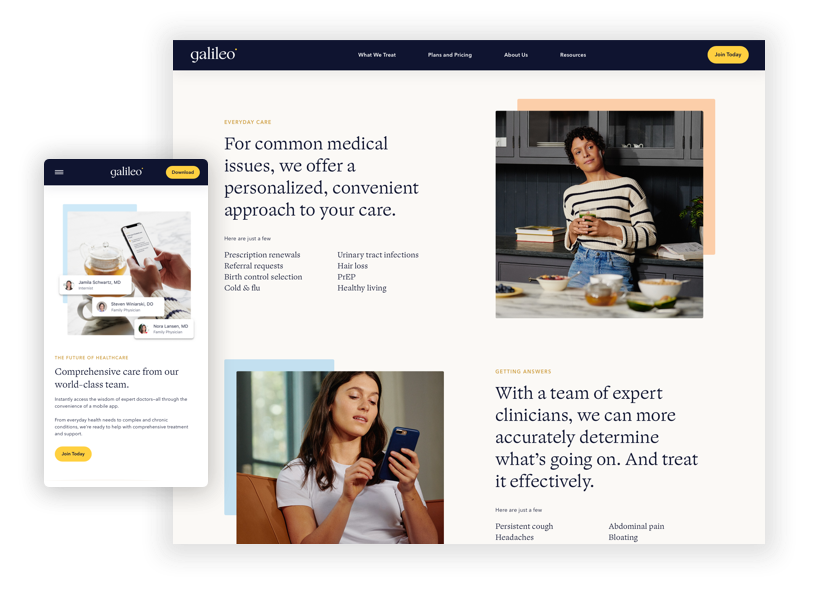 Native and Responsive Web Apps
User Experience Design
User Interface Design
Frontend Development
Backend Development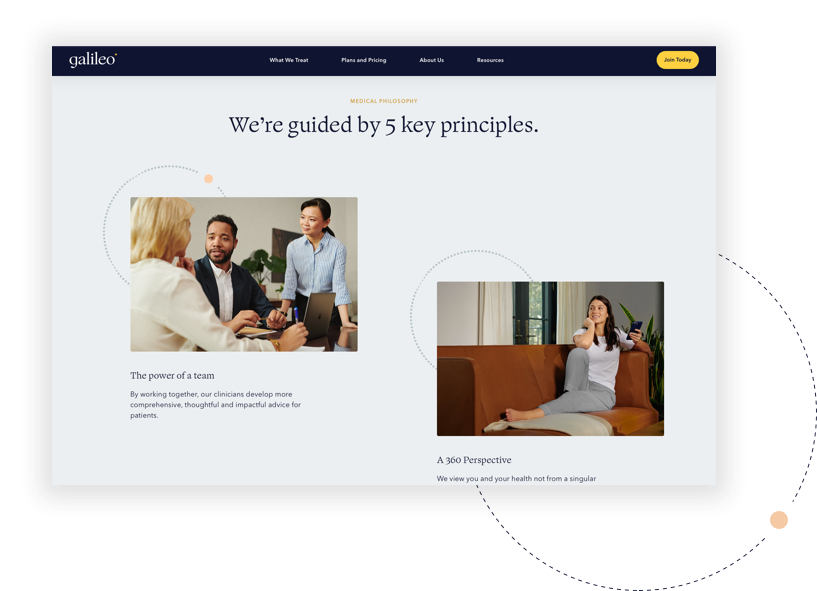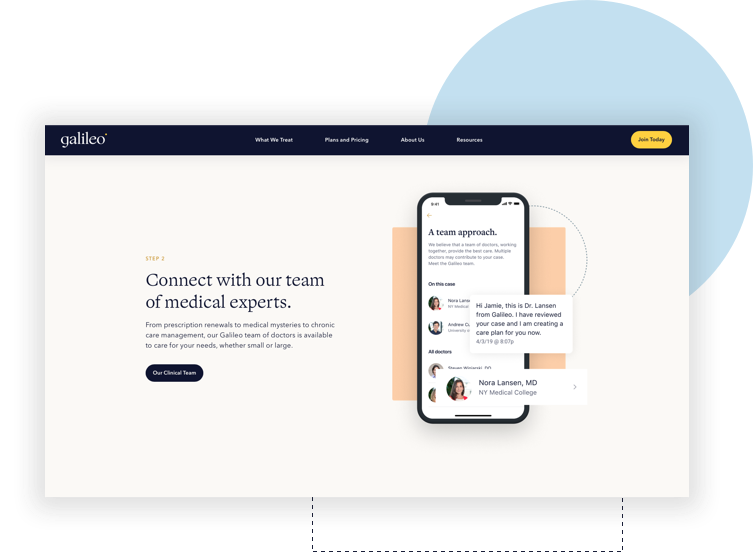 Breaking Industry Expectations
In a world of antiquated healthcare technology and platforms, Galileo provides a new type of experience: comprehensive treatment and support through a world-class medical team and a modern, mobile-first platform. From everyday health needs to more complex, chronic conditions, Galileo allows its members to instantly access the wisdom of expert physicians.
A Connected Experience For Health
Our team worked closely with Galileo to build a delightful experience for patient end users as well as a functional platform for care providers. Through a careful process of research, design, and development, we helped Galileo build an intuitive and comprehensive workflow for multiple users on a variety of platforms.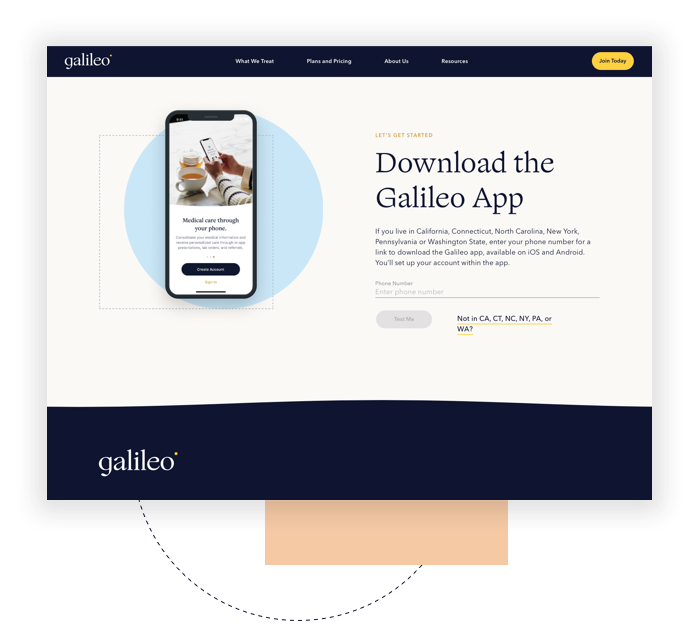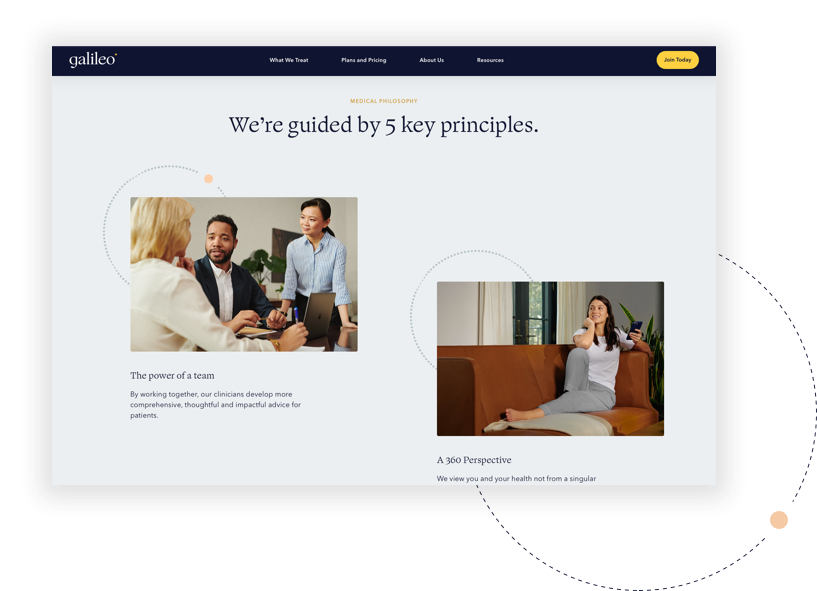 Modular and Component Driven Development
Throughout the development process, we worked alongside the Galileo engineering team to create reusable components, templates, and pages for the team of care providers. We also optimized database queries, built dashboards for physicians, and connected other apps into the software ecosystem.
We're thrilled to have been able to help Galileo create one of the first versions of their platform. Designing and building for health is a difficult but rewarding endeavor, and we're delighted by the growth and adoption of the product the company has seen.